8 000 B.C - 1600s

Getting to know the potato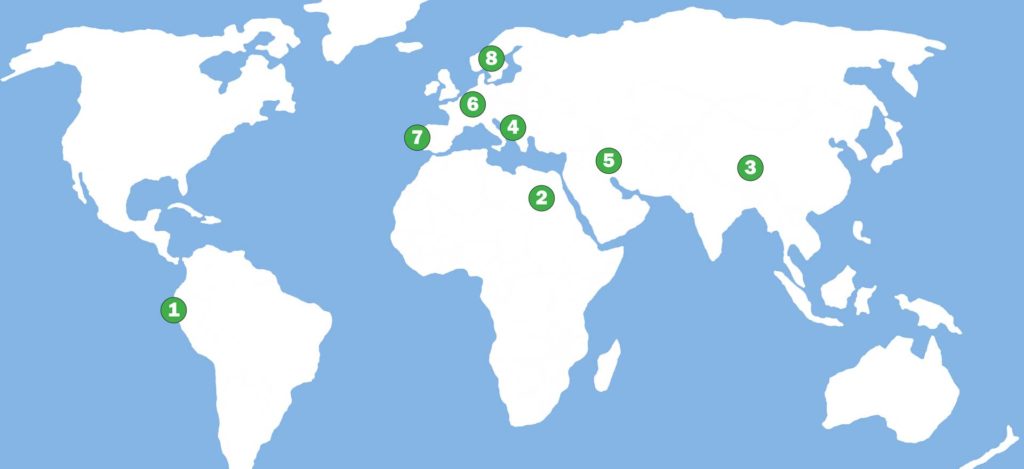 8 000 B.C.
Today we know more than 2 000 different varieties of potatoes. Everyone can, with modern DNA techniques, be traced around 8000 years back in time to one individual plant in the Andes, in today's Peru.
3 000 B.C.
The Egyptians mastered the technique to extract starch from wheat. The starch was used to coat papyrus to improve the quality of hieroglyphs and pictures.
400 A.D.
The Chinese used rice starch for coating of paper to improve the quality of the written text.
400s
In Europe the Greeks and the Romans produced wheat starch for medical use.
After the fall of the Roman Empire, this knowledge was completely lost in Europe.
900s
In what is today Iran and Iraq, Arabic physicians study ancient Roman texts and pick up knowledge of how to manufacture wheat starch.
1000s
Arabic physicians become medical authorities in Europe. This is how the knowledge of how to manufacture and use starch, was brought back to Europe.
1500s
When Spain meets the Incas, they come in contact with a beautiful plant with magnificent flowers and edible tubers.
When this extraordinary plant was brought over to Europe, the sailors soon discovered that eating the potatoes had lifesaving benefits as those who ate potatoes during trips escaped to suffer from scurvy.
Despite this positive experience of eating potatoes, for a long time the potato plant was only interesting among the European botanists and royalties for it's beautiful flowers.
It would take a long time until the greater value as cheap and nourishing food, would become known and accepted.
1600s
During the Thirty-years war in Europe, awareness of the potato and its great potential as a nutritious food, slowly spread.
Scientists throughout Europe started to experiment with potatoes. In Sweden Olof Rudbeck – Professor of Medicine – was cultivating and investigating the opportunities of the potato in the botanical garden in Uppsala.
Starch of various kinds are now starting to appear in catalogues at European pharmacies.